Q

What time is check-in and check-out?

ACheck-in is at 15:00. Check-out time is 10:00.
Q

What time does dinner start?

AThe final start time for dinner is 19:30 minutes.
Q

What time is breakfast?

ABreakfast time is between 07:00 and 09:00.
Q

Is there a parking lot?

AThere are parking lot about 150 ordinary cars can be parked.
Q

Is the toilet Western or Japanese?

AAll the toilets in the guest rooms are Western style with bidet.
Q

Can I stay with my pet?

AWe are sorry. Pets are not allowed. We cannot look after your pet.
Q

Do you have a Western-style room?

AThere is none. All rooms are Japanese-style rooms.
Q

Can I use free WI-FI?

AFree WI-FI is available in the front lobby (inside) and in the rooms in the new and main buildings.
Q

Would you tell me how to get there from Hakata station by Highway Bus.

ABoarding platform: No. 38 bound for Kumamoto, No. 34 bound for Oita, Hita, you can board without reservation. From Hakata Bus Terminal to Chikushino Futatsuichi Onsen entrance, the fare is 590 yen. Not all buses stop at the Chikushino Futatsuichi Onsen entrance bus stop, so please check the information.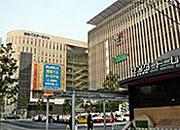 Hakata station Bus terminal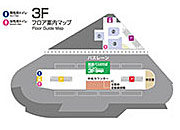 Please buy ticket at Central counter on 3rd floor.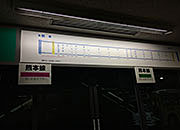 (Destination) To Kumamoto, To Hita etc… Get off Chikushino Futsukaichi Onsen entrance(iriguchi)
Q

Would you tell me how to get there from Fukuoka airport(domestic) by Highway Bus.

A2min walk from Chikushino Futsukaichi Onsen entrance bus stop to Daikanso. Bus fare is 550yen and it take approximately 20mins (depend on traffic)